Women's Heat Trapping Waist Toner
For a limited time only:
$19.99
$30.00
Winter SALE
















Women's Heat Trapping Waist Toner
For a limited time only:
$19.99
$30.00
ⓘ 1+1 Deal
ⓘ 20% OFF
Winter sale
or 4 interest-free payments of $4.99 with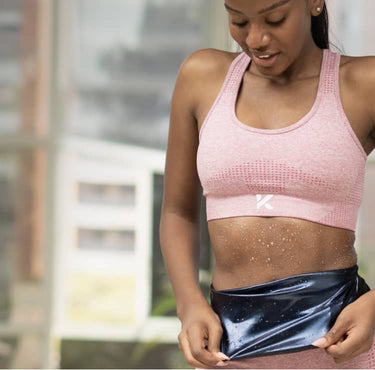 burn calories
up to
3x Faster
3x Faster
3x Faster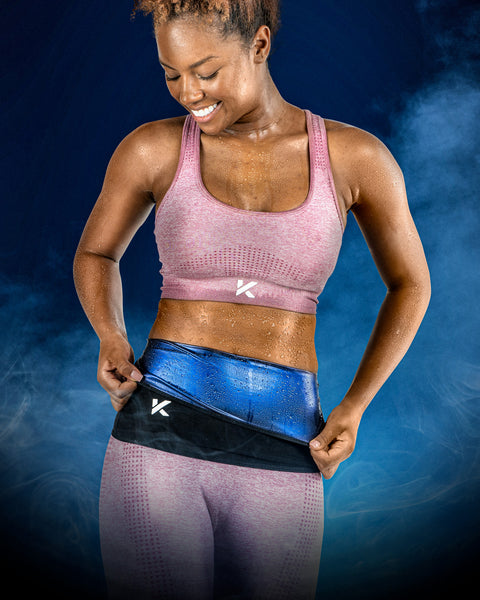 Accelerated calorie burn
Sweat like a professional athlete
This waist toner will heat up your body core temperature and by straining the muscles and increasing your heart's BPM, will boost up your calorie burn up to 3X faster.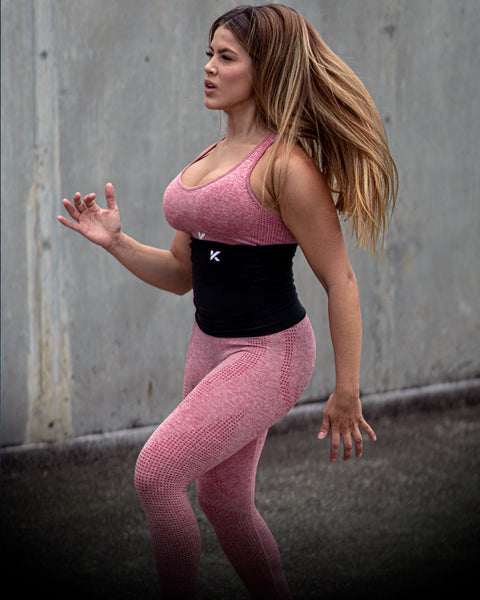 muscle endurance & recovery
endure harder workouts and enjoy faster recovery
After acclimating to the heat, enjoy greater muscle endurance muscles will be endure harder workouts, and will recover a lot faster.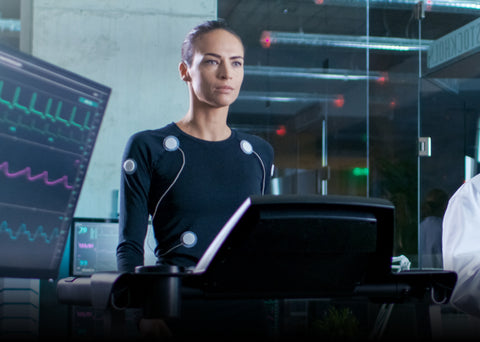 clinically proven
neoprene sauna suits have been proven to assist in weight loss and improve workout efficiency
targeted heat boost
Focus the burn on the challenging waist and belly areas.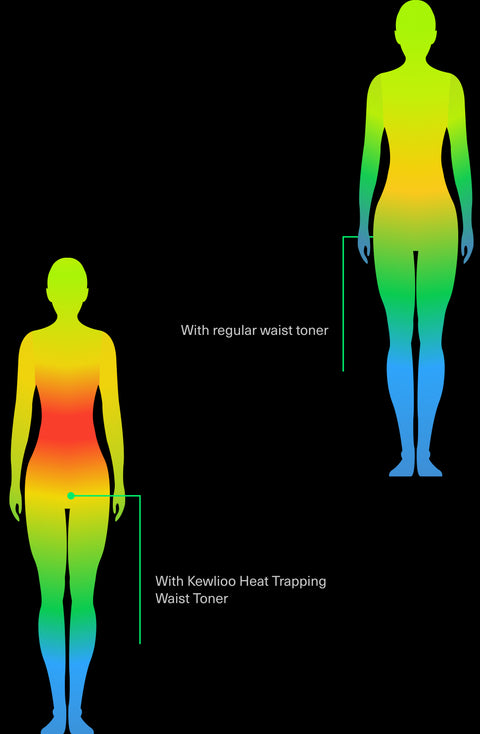 builds, sculpts and refines.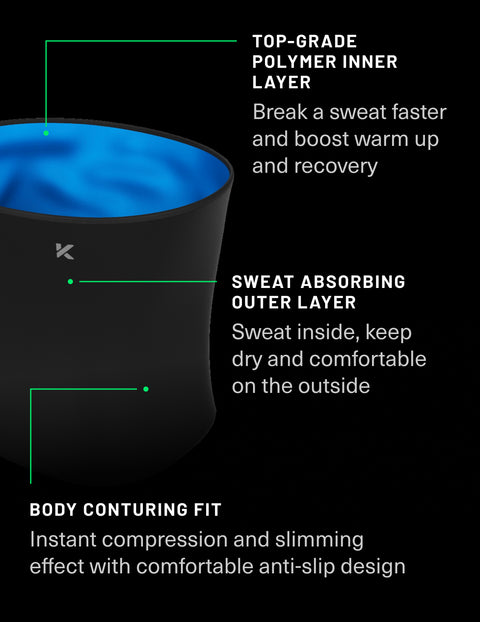 Fully machine-washable polymer
Unlike any other traditional neoprene sauna waist toner.
performace-compression fit
Look and feel better from day 1 with a moderate compression effect.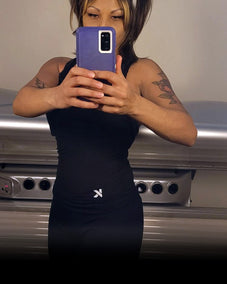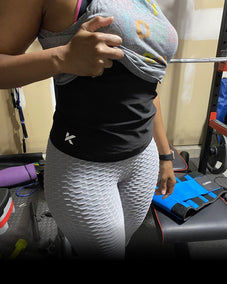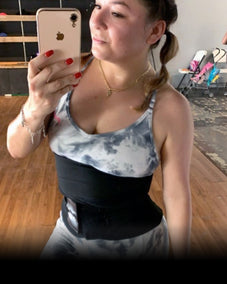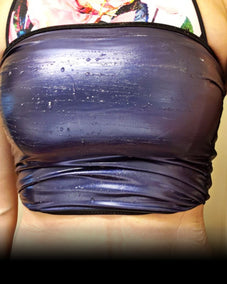 real people. real results.
(but don't just take our word for it...)
I love my waist trainer! It definitely helps with generating more sweat so ir feels like I'm getting more from my workouts. Definitely 2 thumbs up on this product! 👍🏽👍🏽
Aisha G.
I love how it works instantly when I'm working out. When I take it off and all the sweat is there I feel like I got a great workout in. This is week 2 of wearing it I can't wait to see the results!
Lauren P.
I'm a large but got a medium and it fit big still. So down size one or two sizes down
Joanna R.
Love it!! I sweat so much in this! I usually wear xs in tops but had to size up to Small because I feel it does run a size smaller* I highly recommend during workouts!!
Jenny K.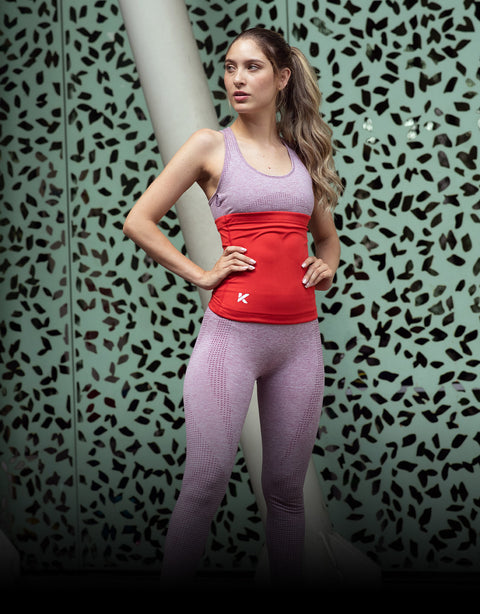 Endorsed by top athletes and fitness trainers
Kewlioo products are proudly used and endorsed by trainers and top athletes like the boxing legend Canelo Álvarez.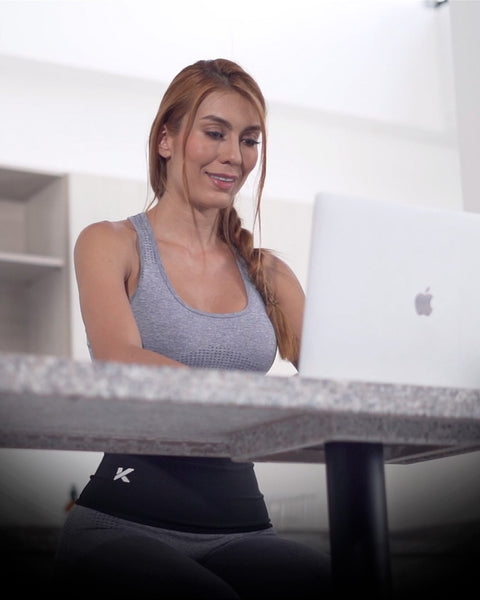 Designed FOR any activity
Enjoy near passive calorie burn by wearing this waist toner to the office, while walking the dog or while doing your house chores. Don't worry - your sweat will remain only on the inside.
Increases Circulation
While wearing this waist toner, blood rushes to the skin's surface, vessels dilate and become much more flexible and circulation increases.
Sweat discreetly
Wear it under other clothing, or by itself. The sweat will remain on the inside while leaving the outside dry.
Overview
This Waist Toner is the ultimate addition to your weight loss journey, simply wear it (discreetly) under any outfit and watch the transformation.
Designed to fit smoothly and discreetly, this waist toner will trim down and compress your waist and belly so you instantly look more toned while trapping the heat in key areas and shedding water weight lightning-fast.
Made from high-quality polymer & spandex composition, this waist toner will get you sweating like crazy in no-time.
Key Benefits
Increased heat exposure: helps burn more calories FASTER by deploying pressure on your body during physical activity and forcing it to adapt.
Sweat inside but keep dry on the outside: this garment was designed to increase perspiration but keep it all inside.
Keep it a secret: no one will even notice you're wearing a waist trimmer, it fits comfortably and discreetly and is super easy to carry.
Continuous use of Sweat Enhancing clothing was proven to facilitate weight loss by 40%.
Makes you look leaner and tones your waistline.
Highly flexible, versatile, and durable.
Fully Machine Washable: spend more time working out and less time running errands, this garment can be machine washed.
Note: Exercise and a healthy diet are an integral part of every weight loss and fitness journey, and Kewlioo products are designed to supplement and enhance but not replace those components.
Sizing & fit
Size chart
| Size | Waist |
| --- | --- |
| S | 23 - 26" |
| M | 26 - 30" |
| L | 30 - 34" |
| XL | 34 - 37" |
| 2XL | 37 - 40" |
| 3XL | 40 - 43" |
how to measure
1
Waist
Measure the narrowest part, around your natural waistline at belly button level.
Risk-free shopping
We offer easy, free exchanges for 30 days. If there's ANYTHING wrong with your order, please let us make it right!
Worried your item won't fit you? Made a mistake? Even with all the help we provide, it can happen. You have 30 days to ask for another size and we'll send it over - free of charge!
Specs & care instructions
Care instruction
Gentle wash on a cold cycle only.
Line dry in the shade. Do not tumble dry.
It is recommended to wash it after each use, particularly after exercising.
Please do not iron this item to avoid damage.
Material
Outer: 90% Polyester, 10% Spandex.
Inner: 100% Polyurethane
Control Level: Flexible