Men's Heat Trapping Sauna Athletic Pants
For a limited time only:
$39.99
$50.00
Winter SALE







Men's Heat Trapping Sauna Athletic Pants
For a limited time only:
$39.99
$50.00
ⓘ 20% OFF
Winter sale
or 4 interest-free payments of $9.99 with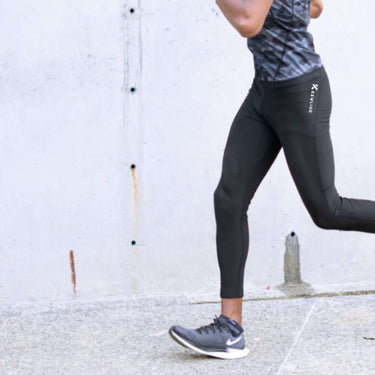 burn calories
up to
3x Faster
3x Faster
3x Faster
Overview
Ready for next-level athletic pants that will fast-track your fitness goals AND make you look great, at the same time?

Do you feel like no matter HOW hard you work on leg day, you're not seeing the level of results you're looking for? Want to eliminate excess fat and improve muscle tone from your calves all the way up to your waist? THESE ARE THE PANTS FOR YOU.

The all-new Kewlioo Sauna Athletic Pants are the perfect workout buddy to boost your metabolism, increase sweating by up to 3x, and help you achieve the body of your dreams.
Key Benefits
Flexible and lightweight material means that your motion will never be restricted, even during the most intense workouts.
Performance compression offers instant shaping and hides love handles and tummy fat while accentuating muscle.
Sweat harder during any activity, improving your metabolism and calorie burning and sculpting and toning muscle throughout the legs and waist.
Designed for convenience with a pocket on the hip, zippers along the ankles for easy on and off, and 100% machine washable material.
Improve the quality of your workouts with easier warm-up which reduces the risk of injury, as well as other sauna-related benefits such as detoxification through perspiration.
Note: Exercise and a healthy diet are an integral part of every weight loss and fitness journey, and Kewlioo products are designed to supplement and enhance but not replace those components.
Sizing & fit
Size chart
| Size | Waist | Hips |
| --- | --- | --- |
| S | 25" | 28" |
| M | 28" | 31" |
| L | 31" | 34" |
| XL | 35" | 37" |
| 2XL | 38" | 41" |
| 3XL | 42 - 45" | 44 - 47" |
how to measure
1
Waist
Measure the narrowest part, around your natural waistline at belly button level.
2
Hips
Measure around your lower torso, over your hipbones at the widest part.
Risk-free shopping
We offer easy, free exchanges for 30 days. If there's ANYTHING wrong with your order, please let us make it right!
Worried your item won't fit you? Made a mistake? Even with all the help we provide, it can happen. You have 30 days to ask for another size and we'll send it over - free of charge!
Specs & care instructions
Care instruction
Gentle wash on a cold cycle only.
Line dry in the shade. Do not tumble dry.
It is recommended to wash it after each use, particularly after exercising.
Please do not iron this item to avoid damage.
Material
Outer: 90% Polyester, 10% Spandex.
Inner: 100% Polyurethane
Control Level: Flexible