Kewlioo Pro Sauna Jacket for Men (Full/Half Zip)
For a limited time only:
$39.99
$60.00
Winter SALE













Kewlioo Pro Sauna Jacket for Men (Full/Half Zip)
For a limited time only:
$39.99
$60.00
ⓘ 20% OFF
Winter sale
or 4 interest-free payments of $9.99 with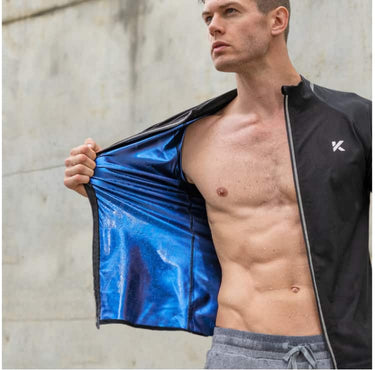 burn calories
up to
3x Faster
3x Faster
3x Faster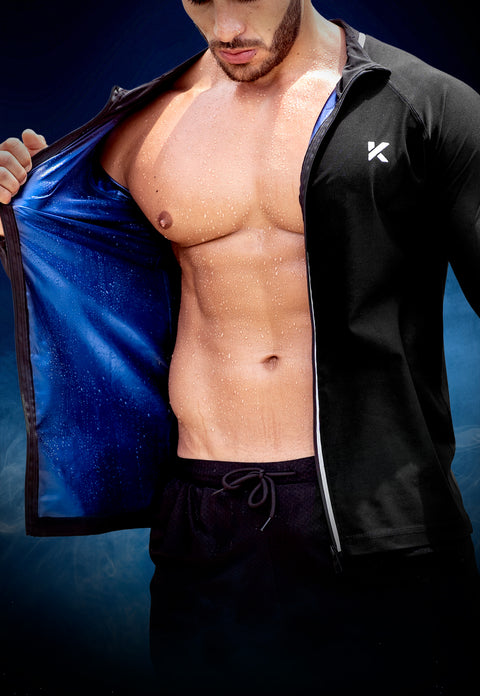 Accelerated calorie burn
Sweat like a professional athlete
This Sauna Jacket will heat up your body core temperature and by straining the muscles and increasing your heart's BPM, will boost up your calorie burn up to 3X faster.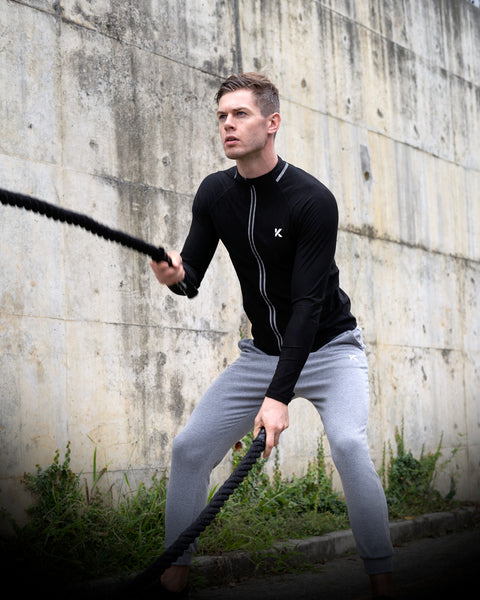 muscle endurance & recovery
endure harder workouts and enjoy faster recovery
After acclimating to the heat, enjoy greater muscle endurance muscles will be endure harder workouts, and will recover a lot faster.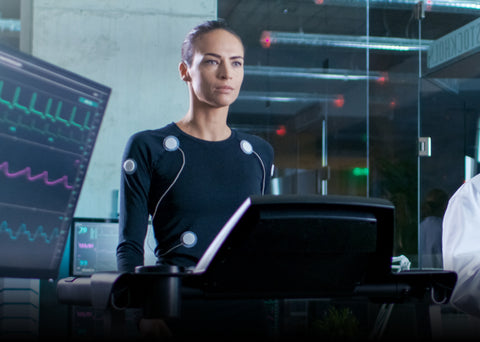 clinically proven
neoprene sauna suits has been proven to assist in weight loss and improve workout efficiency
targeted heat boost
Design to help you to burn fat on the whole upper body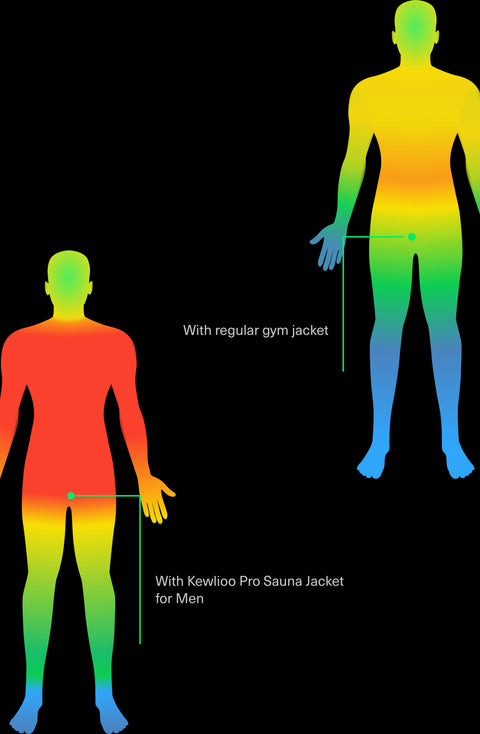 builds, sculpts and refines.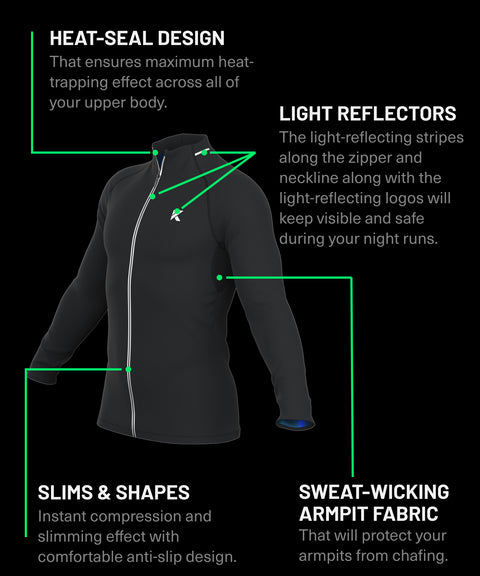 Fully machine-washable polymer
Unlike any other traditional neoprene sauna Sauna Jacket.
performace-compression fit
Look and feel better from day 1 with a moderate compression effect.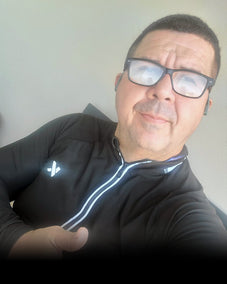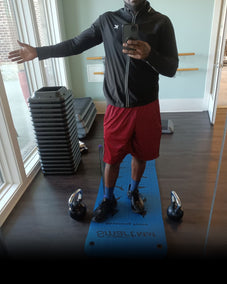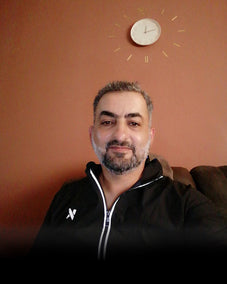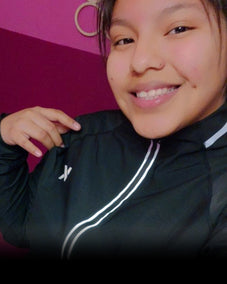 real people. real results.
(but don't just take our word for it...)
Help setting fast and look very nice to the view. Thumbs up
Juan R.
Great quality, easy wash method... May get more
Will B.
Thank you so much it was perfect
Mohammed N.
I use it during my workouts, it's awesome I sweat a lot more than I use to...
Christian L.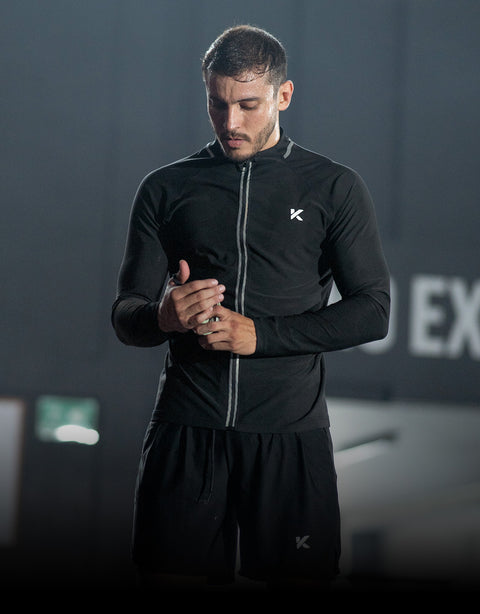 Endorsed by top athletes and fitness trainers
Kewlioo products are proudly used and endorsed by trainers and top athletes like the boxing legend Canelo Álvarez.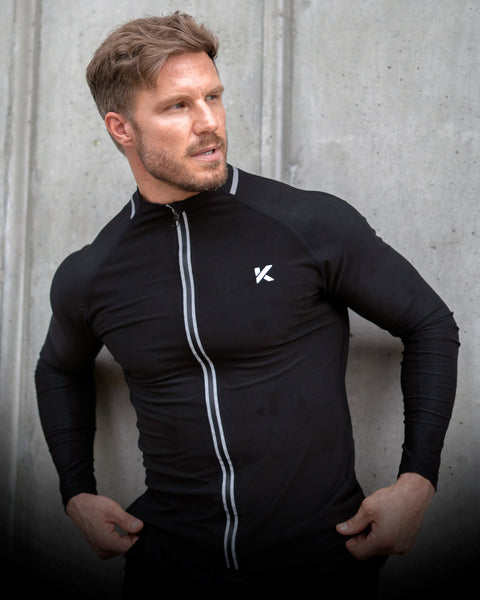 Designed FOR any activity
Enjoy near passive calorie burn by wearing this Sauna Jacket to the office, while walking the dog or while doing your house chores. Don't worry - your sweat will remain only on the inside.
Increases Circulation
While wearing this Sauna Jacket, blood rushes to the skin's surface, vessels dilate and become much more flexible and circulation increases.
Sweat discreetly
Wear it under other clothing, or by itself. The sweat will remain on the inside while leaving the outside dry.
Overview
It's bigger. It's better. It's time to go PRO. This heat trapping Sauna Jacket is truly first of its kind!
From our sauna-wear line, it offers the most coverage yet. Not only will you be able to target and tone your abs, back, and shoulders, you'll be able to extend the heat trapping benefits to your triceps, biceps, chest, and more. It really is the complete package.
Key Benefits
Muscle toning and sculpting: Shred fat and enhance muscle building and recovery by trapping heat all around key areas throughout the upper body and boosting perspiration.

Enhance every activity: Not only does this bad boy increase effectiveness and intensify workouts in the gym, it also makes everyday activities like cleaning the house burn more calories and boost your metabolism.

Exceptional quality and comfort: Premium fabric along with technologically advanced heat-trapping polymer makes not only for incredible workout equipment but also for a chic, molded, and contoured look while keeping you dry and comfortable.

Look as great as you feel: Compression technology enhances your best features and muscle definition while minimizing love handles, beer bellies, etc. 
Improved warmup and recovery: Warm up faster and recover more easily as your muscles enjoy increased circulation and temperature that make for a safer and more efficient workout, every time. 
Sauna benefits - at your fingertips: Don't worry about expensive and inconvenient trips to the sauna, enjoy all its benefits (like increased calorie burning, endorphin release, detoxification, and metabolism boost) from the comfort of your home or gym.
Note: Exercise and a healthy diet are an integral part of every weight loss and fitness journey, and Kewlioo products are designed to supplement and enhance but not replace those components.
Sizing & fit
Size chart
| Size | Chest | Waist | Sleeve Length |
| --- | --- | --- | --- |
| S | 35" | 32" | 31.5" |
| M | 38" | 34" | 32.1" |
| L | 41" | 36" | 33" |
| XL | 44" | 38" | 33" |
| 2XL | 47" | 40" | 33.7" |
| 3XL | 52" | 42" | 34" |
how to measure
1
Chest
Measure under your arms, around the fullest part of your chest.
2
Waist
Measure the narrowest part, around your natural waistline at belly button level.
3
Sleeve Length
Measure your arm's length from the shoulder to the wrist.
Risk-free shopping
We offer easy, free exchanges for 30 days. If there's ANYTHING wrong with your order, please let us make it right!
Worried your item won't fit you? Made a mistake? Even with all the help we provide, it can happen. You have 30 days to ask for another size and we'll send it over - free of charge!
Specs & care instructions
Care Instructions
Gentle wash on a cold cycle only.
Line dry in the shade. Do not tumble dry.
It is recommended to wash it after each use, particularly after exercising.
Please do not iron this item to avoid damage.
Material
Outer: 90% Polyester, 10% Spandex.
Inner: 100% Polyurethane
Control Level: Flexible